How to Share Google Merchant Center Account with Another User?
Google Merchant Center is a tool used by retailers for uploading all products' related data to the browser. It is very important to correctly set up the Merchant Center account and after that to provide accurate data about advertised products in the product data feed. Thanks to this, potential customers will be able to see the most up to date information from the online shop.
If you own such shop and you want to start advertising it via Google Shopping Ads campaign (or even if you already have some active campaigns), there is a possibility that you will need to share your Merchant Center account with another user (i.e. an agency or just a co-worker).
How to do it?
See below quick and easy step by step guide. It is not complicated at all!
First, you need to log in to your Google Merchant Center account. Keep in mind that you need to be the account's administrator in order to be able to perform all the following steps.
After logging in, find a Settings icon (three dots) in the top right corner, click on it and pick the option Users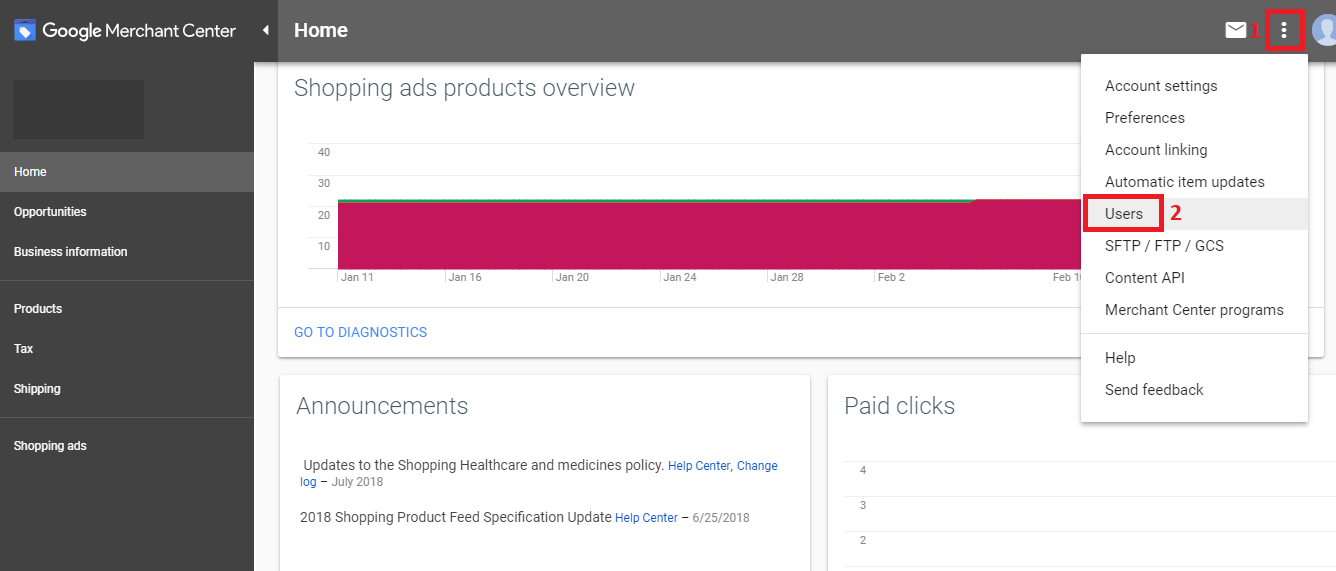 Click the Blue plus button – a new, small window will come up. This is where you have to insert the email address of a person who you would like to invite to Merchant Center account and click on Add user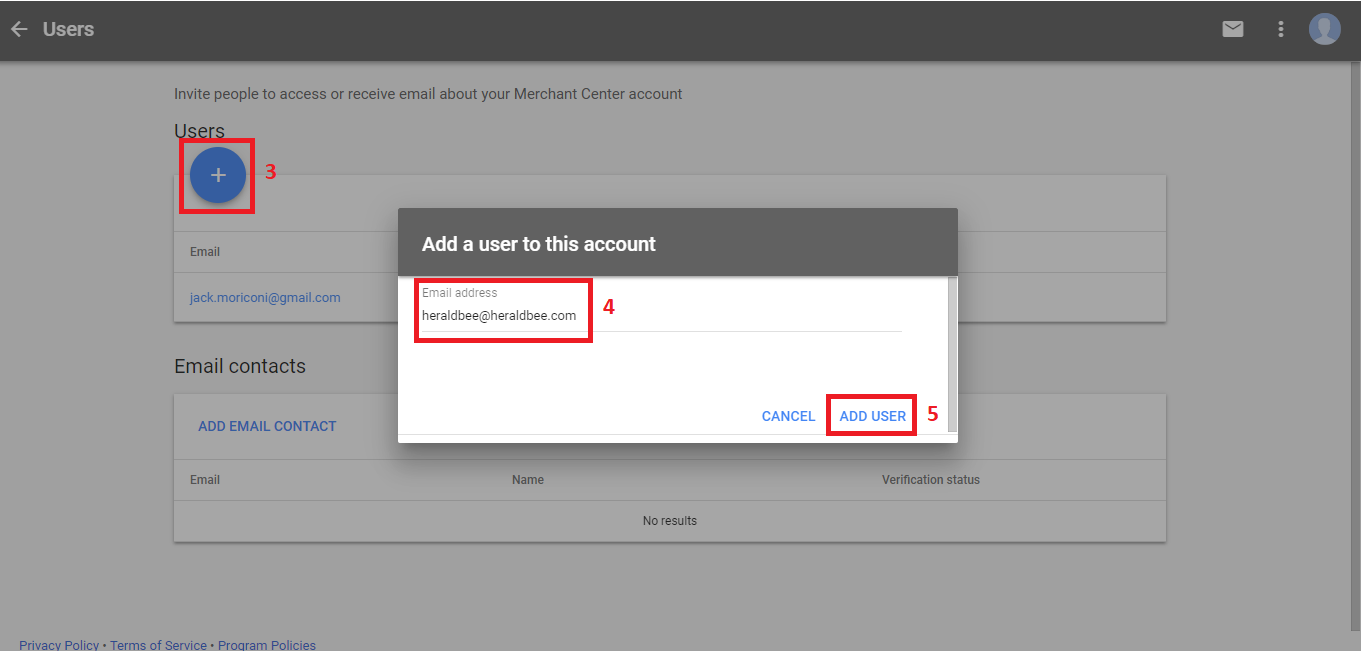 In the next step you need to determine the access level for this new user. There are two possibilities: an administrator and a user with regular access. The main difference between these two levels is the right to add, delete or edit users' entitlements – only administrators can do that.

Finally, choose what kind of emails related to Merchant Center should the new user receive. See the options below.

Click Save and it is ready!
Remember that you can always remove the user, by coming back to the Users tab and clicking on Remove user. If you do that, the user will lose the possibility to log into your Merchant Center account.
Do you want to drive new traffic to your website? Start working with Heraldbee!