Shopify or WooCommerce – Which One to Choose?
In Heraldbee we create online stores on two platforms, Shopify and WooCommerce (WordPress) because we believe that they are among the best on the market. That's not just our opinion, hundreds of thousands of users around the world certainly know what they are doing when building their businesses with these two services. On the WooCommerce's website, we read that as much as 28% of online stores are based on this plugin, while Shopify reports that they have been trusted by as many as 1 million online businesses.
So, what's the difference between them? Which one should be chosen by entrepreneurs taking their first steps in the e-commerce industry? What are their strengths and weaknesses? Today we compare Shopify and WooCommerce and answer these questions. We divided our analysis into six categories: first steps, cost, design, functionality, plugins and apps, support and scalability.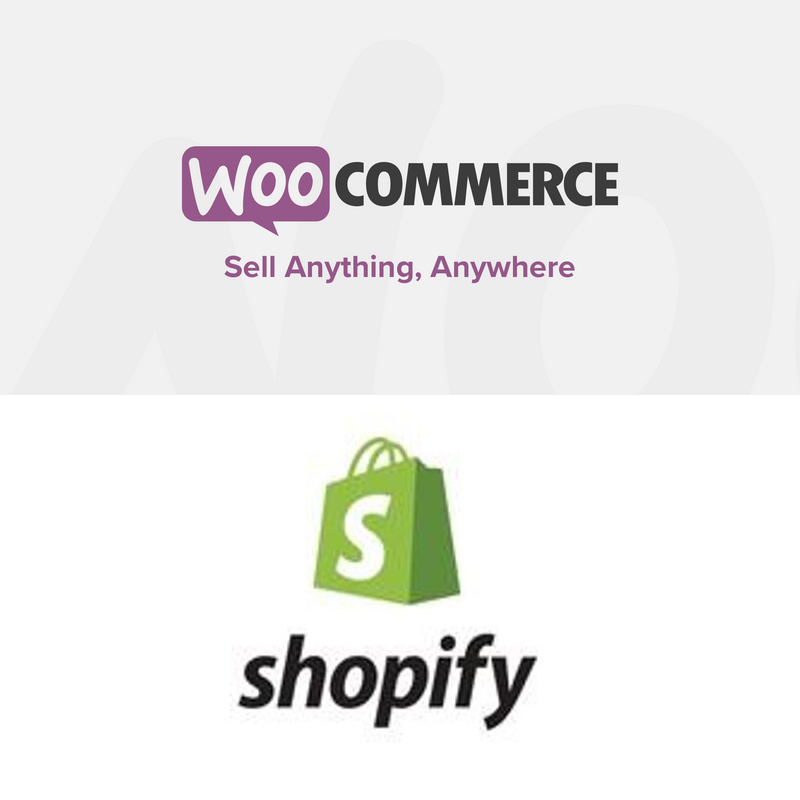 First steps
One of the main differences between Shopify and WooCommerce is that the first one provides a complete package of services. It means that the shop built on Shopify is also hosted by this platform and has a domain there as well as it's equipped with SSL security certificate. Therefore, the user doesn't have to deal with these matters on his own and, what's crucial, pay for them additionally. On the contrary, WooCommerce doesn't come with a domain, hosting and certificates. It's worth noting, however, that building a shop using both these tools is easy and relatively quick. The onboarding process is transparent and intuitive, which makes them accessible for everybody, regardless of their IT skills.
*
Would you like someone to help you build your marketing campaign?
 *
Cost
Price is an extremely important aspect for any kind of business, not just online stores. Certainly, the cost of WooCommerce and Shopify is a fundamental matter for entrepreneurs at the beginning of the stores' development. WooCommerce is a completely free plugin, but it's worth remembering that it can only be added to a website created in WordPress, which is paid. What's more, as mentioned earlier, WooCommerce doesn't include domain and hosting. Every shop built with WooCommerce is only equipped with basic functionality, so plugins, extensions and paid themes result in other additional costs. These are not required for the store to work but they can greatly improve its performance and usability.
Shopify uses a slightly different approach to the cost of its services. They offer several different pricing plans, almost all of them (except for one) include domain and hosting. In addition to the monthly subscription, Shopify also charges so-called transaction fees. Similarly to WooCommerce, there are many applications for Shopify stores that enhance their functionality – both free and paid. Feel free to read more about the costs of these two platforms in our article The Real Cost of E-commerce Store with WooCommerce and Shopify.
Design
Both Shopify and WooCommerce offer countless, free and paid themes. Both platforms have various stylish and original templates. For sure, there's something for everyone. So when it comes to design, it's difficult to point out significant differences in their offer. However, we can notice that due to the fact that Shopify is strictly an e-commerce platform, its templates are perfectly adapted to the specificity of online stores. On the other hand, due to WooCoomerce being an open-source tool, in fact, its templates can be freely changed and customized. Only the imagination of designers is the limit in this matter.
Functionality
Undoubtedly, stores built with WooCommerce or Shopify can become fully functional e-commerce businesses. If it wasn't the case, we wouldn't have recognized them as the best platforms to create online stores.
*
Do you need an effective marketing strategy? Check our offer!
 *
However, what differentiates Shopify and WooCommerce in terms of features, is the aspect of their availability in standard, basic price packages (Shopify in the Basic package, WooCommerce without plugins).
Shopify provides, among others:
✓ possibility to sell an unlimited number of products
✓ blog
✓ abandoned cart recovery
✓ multiple sales channels
✓ possibility to offer discount codes
WooCommerce offers, among others:
✓ unlimited number of products and freedom in terms of the type of services sold
✓ unlimited possibilities of editing the page
✓ REST API
✓ blog
✓ fast and efficient refund for customers
As you can see, the functions of both tools differ slightly from each other, but with the help of applications and plugins, you can modify them as you wish.
Plugins and apps
Right, plugins and apps. They significantly improve the functionality of an online store so their availability is very important for every entrepreneur. WooCommerce offers more plugins and extensions because it's an open-source platform. Anyone can create a plugin for a WooCommerce shop, so the choice is almost limitless. Similarly to the range of features that can be added to the store thanks to these plugins. On the other hand, even though Shopify offers a limited number of applications for its stores, there are still over 2,000 of them. What's more, they're all available in the official Shopify App Store, which gives users a guarantee of compatibility with the store created on this platform and a kind of certification of their value from Shopify.
Support
Shopify provides 24/7 technical support via email, phone and live chat. This is a great value for users who don't have the knowledge and skills to solve technical problems on their own. This approach definitely speaks in favor of Shopify. Both platforms have extensive FAQ sections, as well as forums and communities to help you overcome obstacles in a DYI manner. The latter option is especially developed for WooCommerce.
Scalability
When building an online store, the most important factors that are taken into account are the price of the website and its design. However, as the business grows, users start to pay attention to other matters, such as development opportunities. The question arises whether WooCommerce and Shopify allow for easy and efficient growth of the company, whether they are scalable.
With Shopify it's simple, the shop owner can simply change the pricing plan to the more expensive, designed for large businesses. This change is easy to make and doesn't require any additional action from the store. In the case of WooCommerce, the answer to this question is not so simple. As WooCommerce is an open-source tool, it's the store administrator who has the greatest control over the site. Therefore, the success of bringing the store to the next level depends on the skills of the team behind it. WordPress gives the tools, but users need to be able to use them.
*
Shopify and WooCommerce are similar in many areas, but also they differ in many aspects. I think, however, that e-commerce businesses shouldn't ask themselves which one is better. The correct question is which one is right for their online store because every e-commerce business is slightly different. Our short summary should help with the response.
Who is Shopify for?
✓ For shops that don't want to worry about additional matters such as hosting, domain, security certificates, etc., instead, they want to get everything in one package
✓ For users with little knowledge of programming and IT
✓ For stores that want to have access to built-in e-commerce tools
Who is WooCommerce for?
✓ For users who want to have full control over their website
✓ For people with IT knowledge and skills
✓ For WordPress website owners
✓ For stores that want to be able to freely customize and personalize their stores
No matter with which of these two tools you decide to build your online store, remember that Heraldbee can help you with that! Our application is integrated with both Shopify and WooCommerce and our experts have extensive experience in creating and managing stores built on both platforms.
*
Online stores can be simple and fully automated! Heraldbee can help you promote them.
 *