10 Most Inspiring Authors in Google Shopping Ads World
In the Google Shopping Ads industry, where everything evolves extremely quickly, it is super important to be on track with all novelties and changes. At Heraldbee we are constantly trying to improve our product and service. Today we want to share with you the list of 10 most inspiring authors who help us with it by writing about Google Shopping Ads, AdWords, PPC, online marketing and e-commerce world. Check out the list and let us know if you have your favorite authors as well!
Kirk Williams
If you are looking for a person that specializes in Google Shopping Ads, Kirk is your guy! He has worked in the paid search industry for almost 10 years and owns a successful PPC micro-agency ZATO (be sure to visit its blog with extensive content about Shopping Ads). He shares his knowledge on Search Engine Land, Moz, PPC Hero, Search Engine Journal, Wordstream, and many others. You can also attend a weekly PPC chat on Twitter which he co-hosts or one of many marketing conferences at which he is a frequent speaker.
Ginny Marvin
Having more than 15 years of experience in the marketing sector, Ginny is always up to date with all the news and events that are happening. As an Editor-in-Chief, she is always the first one to tell us about all the hot topics around Google Shopping Ads on Search Engine Land, Marketing Land and MarTech Today. Her areas of interest are digital advertising and measurement including paid search, paid social, display and mobile. She is an active programmer and speaker on SMX events.
Neil Patel
Neil is only 33 years old but he is already considered one of the most influential online marketers. He is a renaissance man – writes a blog, runs a YouTube channel and a Marketing School podcast, speaks on different conferences around the world and spreads the word about efficient marketing wherever it is possible. You can find his articles about Google Shopping Ads (among other topics) on his website but also in Forbes and Entrepreneur magazines.
Frederick Vallaeys
Frederick was one of the first 500 Google's employees and for 10 years he was building AdWords. This means huge experience and rare insight knowledge. After leaving Google he co-founded Optmyzr, a PPC management software system. His main focus is optimizing Google Ads through deep automation, also by using artificial intelligence. You can find his articles online on the Optmyzr Blog, Search Engine Land or Search Engine Journal. He also published a couple of books.
Tara Johnson
Tara is the main voice of shopping ads and campaigns on the CPC Strategy blog. In 2018, she was named one of the top "50 Ecommerce Experts You Must Follow" by Ecommerce Platform & one of the top "15 Ecommerce Professionals to Look Out For" by Ecommerce Magazine. She is a real girl boss – while leading the team of writers, she manages to constantly create helpful and informative content herself via blogs, eBooks, webinars and case studies!
David Rothwell
After realizing that AdWords marketing is critical to achieving results online, David launched his agency in 2005. Since then he has been working in with clients from around the world. In the meantime, he managed to publish a couple of books: "The AdWords Bible for eCommerce" and "Fully Booked: How to Sell Your Service and Turn Time into Money." His four-part article about Google Shopping Ads on PracticalEcommerce is a must read.
Navah Hopkins
Navah has been in paid search industry since 2012 and she currently belongs to the Customer Success team at WordStream. As she writes about herself – "she has a passion for innovation, fueled by a hybrid of strategic partnerships, data analysis, and consumer engagement." She writes for WordStream or Search Engine Journal. She's been working in various agencies, helping clients make the most of their budgets in the world of PPC.
Dennis Moons
Dennis is the guy behind Store Growers blog and that is where his articles can be found. The content he provides is based on over 8 years' experience in the online marketing industry. His goal is to share this experience with both big and small businesses and help them grow.  The blog is a mine of knowledge but if that is not enough Dennis offers YouTube videos and online courses too!
Perry Marshall
This man has written seven books while at the same time owning a well prospering company, blogging, writing guest articles and sharing his knowledge with the world. Marketing maverick Dan Kennedy says, "If you don't know who Perry Marshall is — unforgivable. Perry's an honest man in a field rife with charlatans." His book about Google AdWords is considered to be the fundamental literature on this topic. You can read his articles on his blog, in Entrepreneur magazine and various web-based portals.
Carrie Albright
Another PPC specialist, a successful businesswoman who is an Associate Director in a dynamically developing marketing agency. We highly recommend her Search Engine Land featured piece on Google Shopping Campaign segmentation. She is also writing for Marketing Land and most frequently on PPC Hero blog. Carrie also shares her experience via webinars.
All those authors regularly provide us with the most important news and know-how and we are extremely grateful for that!
Get the Heraldbee "Most Inspiring Author" badge and add it to your site!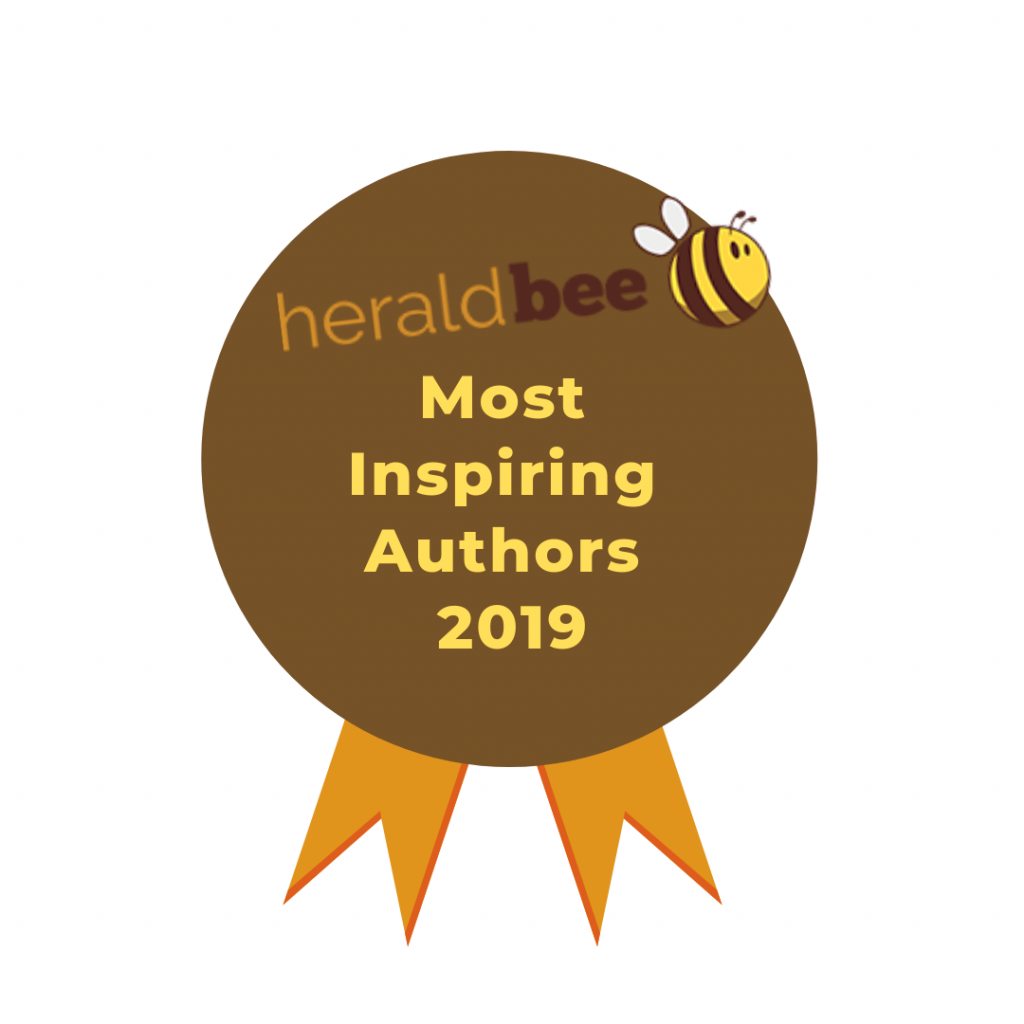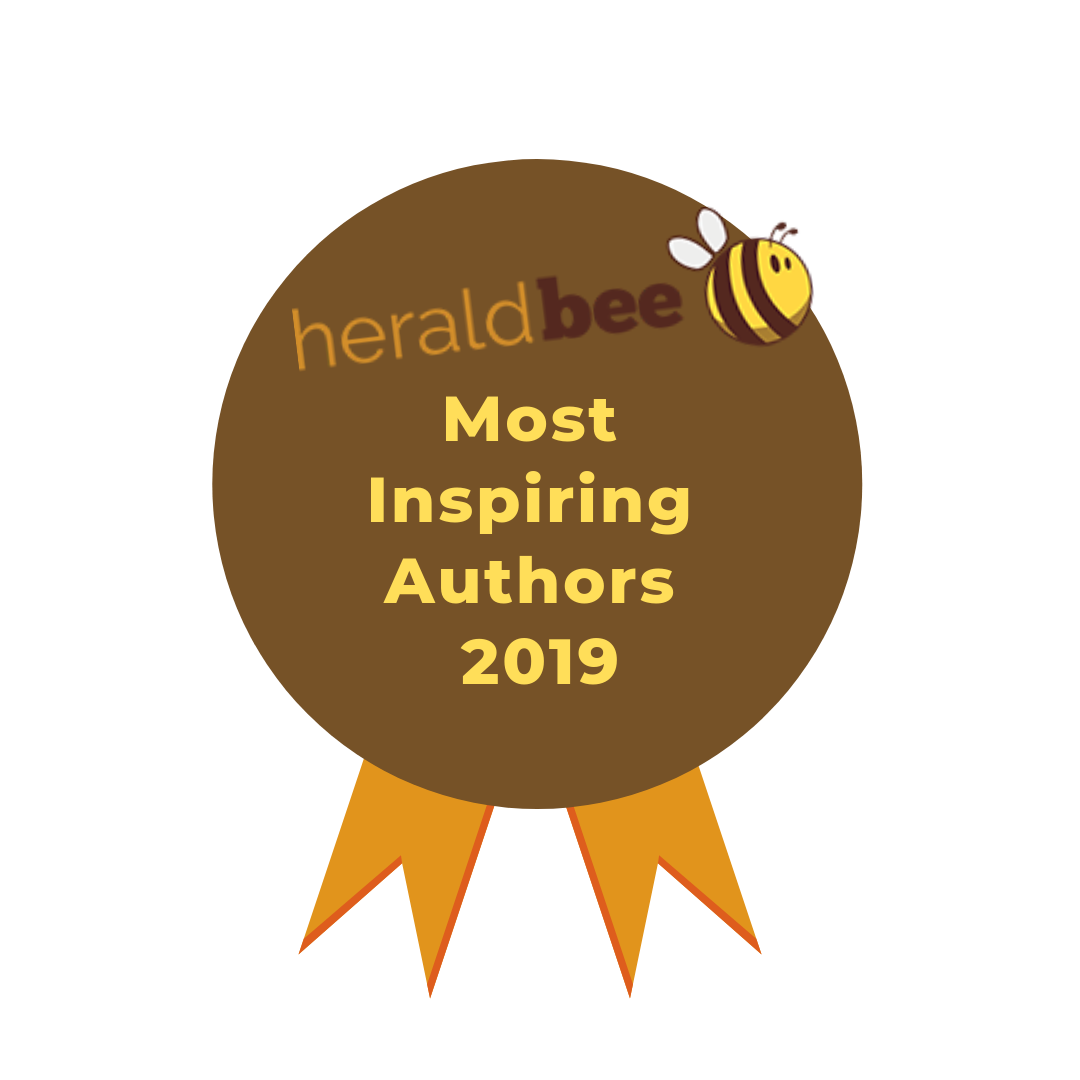 Start your marketing campaign with Heraldbee App today!