Google Shopping API – Benefits of Google Shopping Automation
API (Application Programming Interface) is a kind of intermediary between two applications or tools. It allows them to exchange information and communicate with each other. When it comes to Google Shopping, the two "applications" which API Content connects are Google Merchant Center and an online shop. Google Shopping API makes it possible for Google Merchant Center account and the store's website to be directly connected. How does it affect the process of uploading information into Google Merchant Center? Let's start from the beginning.
How to update product's data in Google Shopping?
The Google Merchant Center's role in Google Shopping Ads campaign is to provide the campaign with information about advertised products. There are a few ways to upload this information into Google Merchant Center:
Upload via manually created product feed spreadsheet
Upload via an e-commerce platform
Update via Google Content API

Source: Google AdWords Youtube channel
*
 *
Product feed in excel format
This option is suitable for small businesses, whose product specifications don't change very often. A shop owner needs to create a spreadsheet with all the information about the offered products and upload it to the Merchant Center Account. Google provides a template to facilitate the process. It's the most straightforward way to upload data in Merchant Center, however, this process is highly manual and time-consuming.
See below in detail how to proceed in case you choose this option.
✓ Go to the Feeds page, located under Products in Google Merchant Center account. Click the Plus button to add a new primary data feed.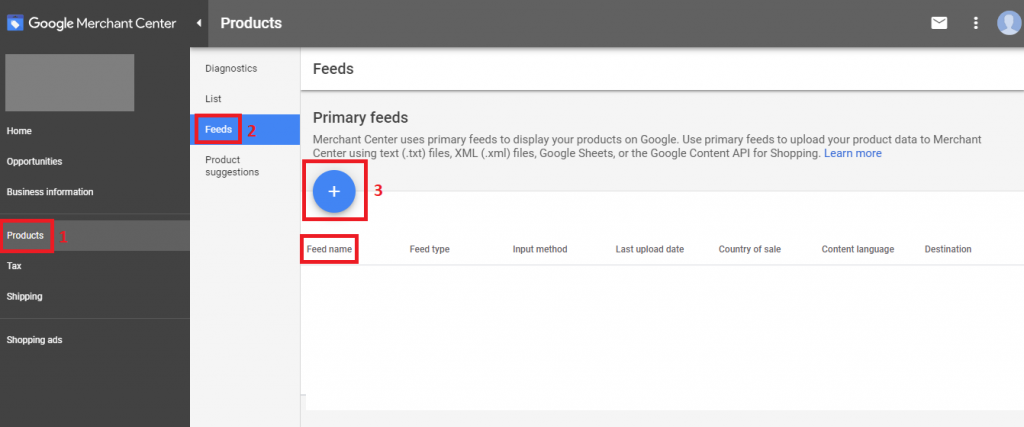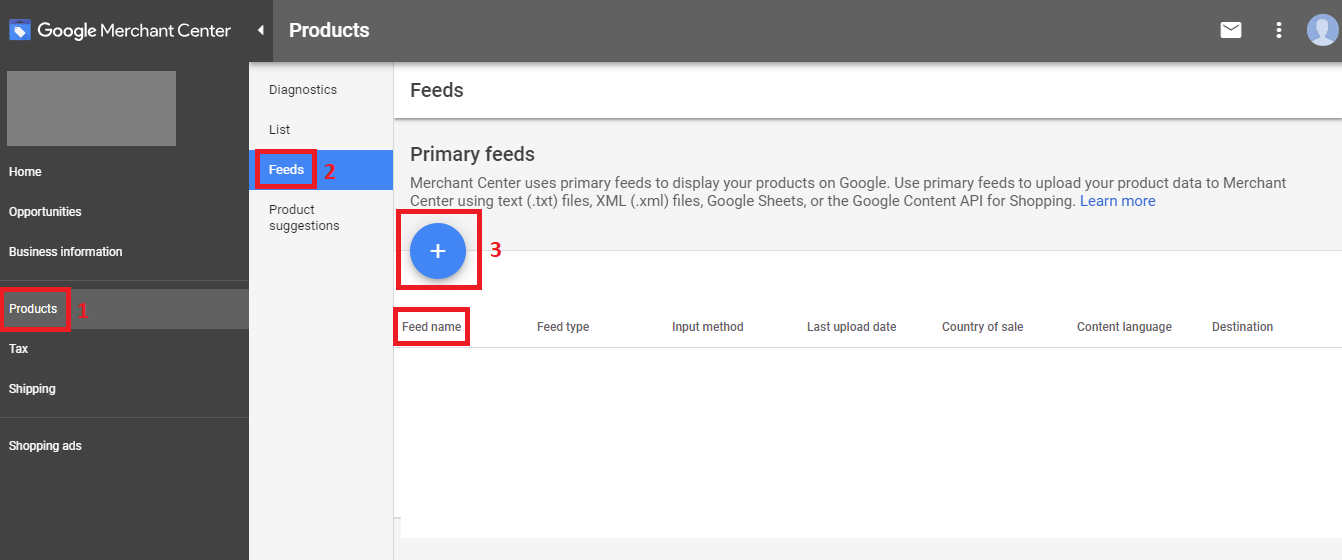 ✓ Select Country, Language and Destination. Click Continue.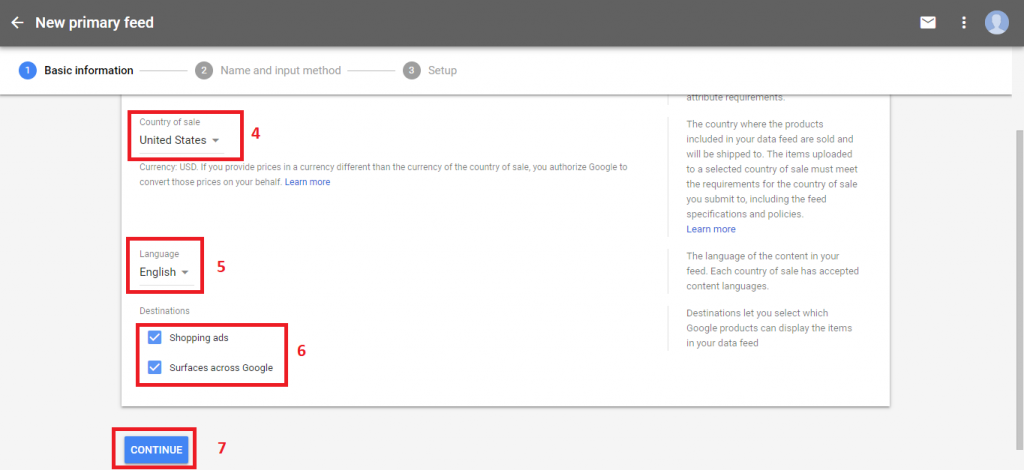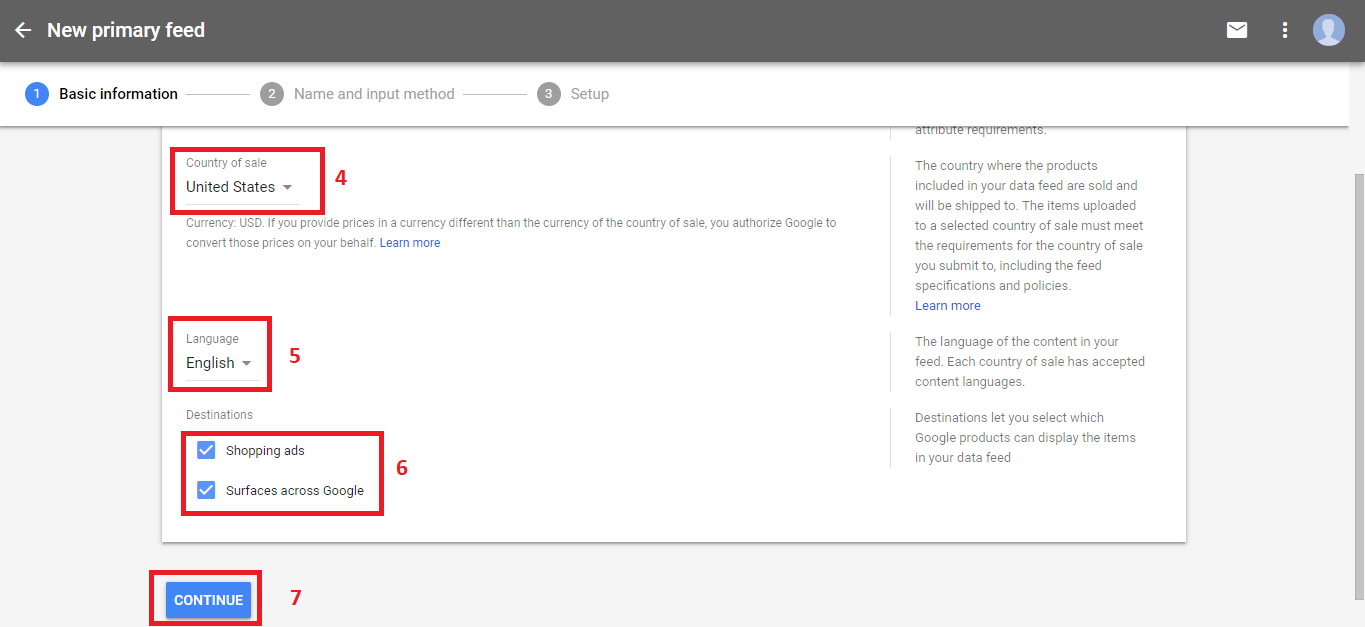 ✓ Insert a Feed name and check the box Upload. Click Continue.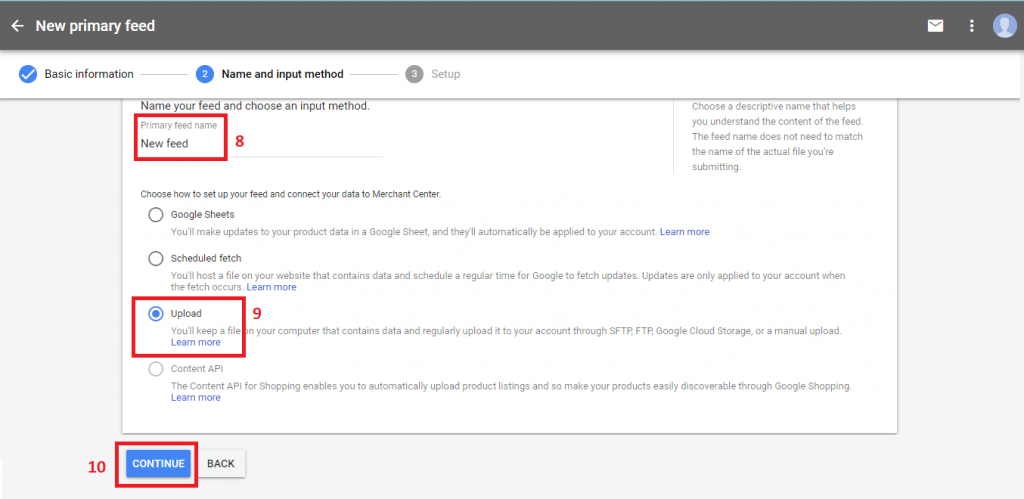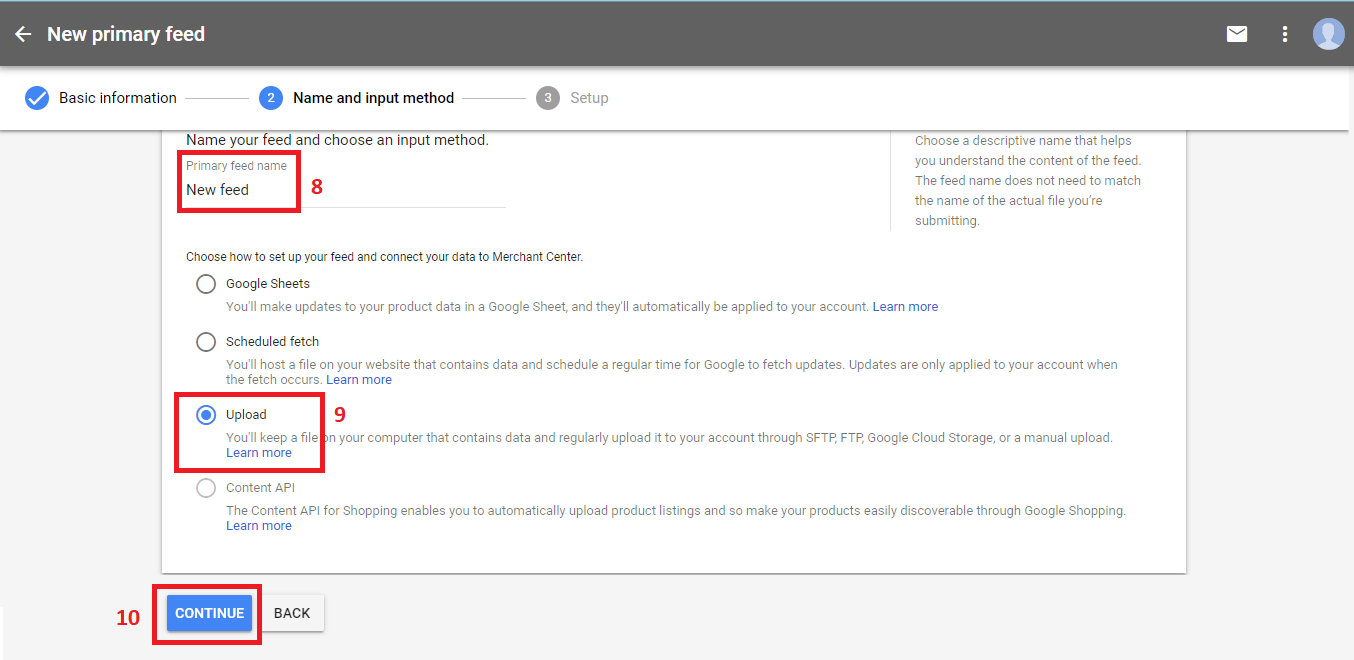 ✓ Add a File name and drag and drop or select your feed file. If you'd like to test your feed before incorporating the data, select Upload as a test (it is only optional).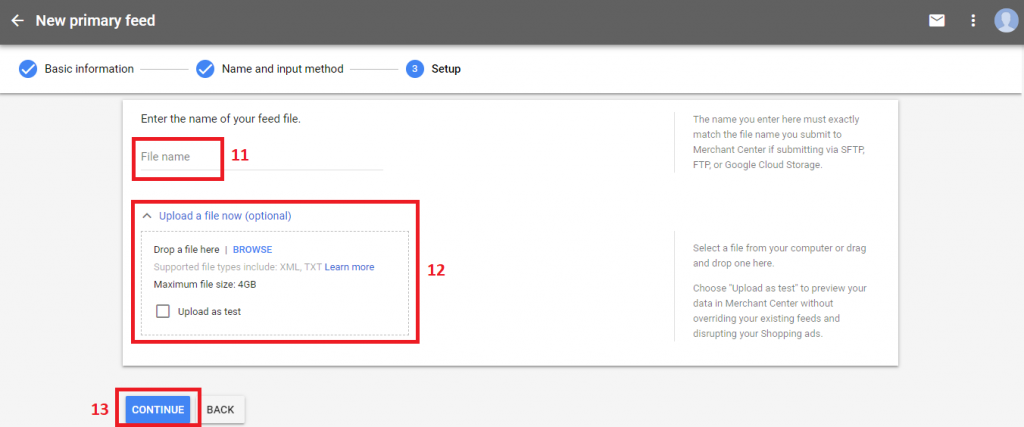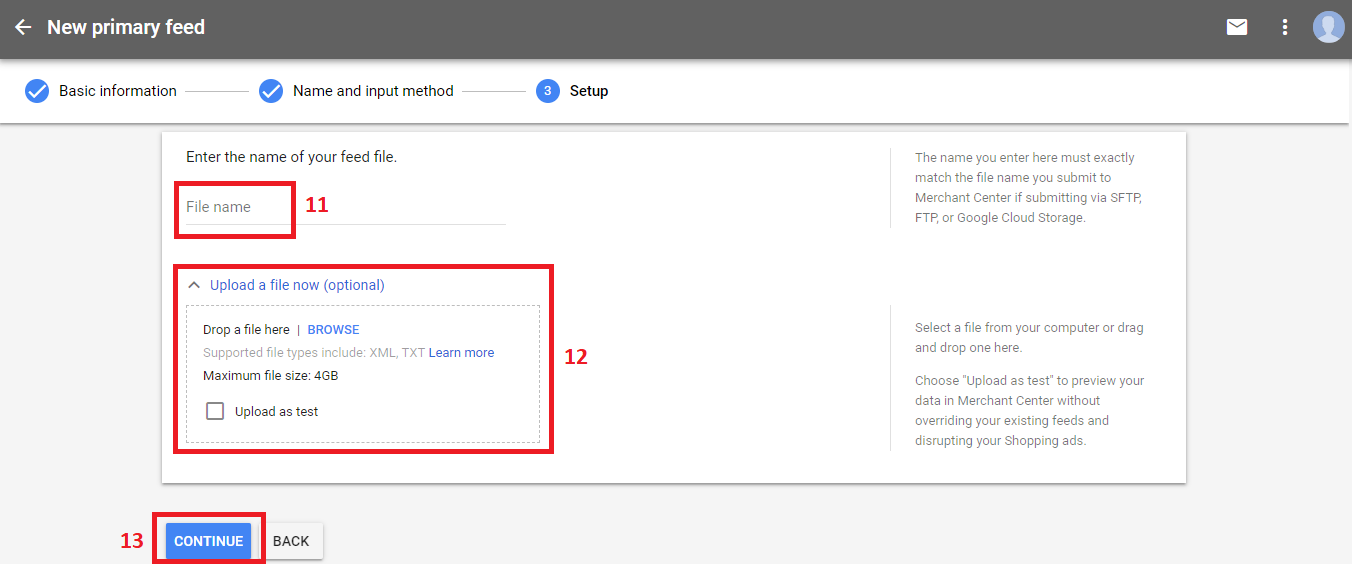 ✓ And it's ready!
There are other acceptable formats of product feed file besides the regular excel spreadsheet or XML file. Find more information on Google Support website.
Google Shopping API update
This option connects Google Merchant Center directly with an online store. Consequently, whenever a price or availability (or any other information) changes on the website, it is updated in the campaign right away. Google Shopping API is automated and quick. It saves time and guarantees the best effects. It is technically complex for a regular Google Shopping Ads user, however, with applications like Heraldbee, it is accessible for everybody. Google Shopping apps use the shop's website as a source of product data for Shopping campaign. It is especially useful for large and complex product feeds.
Benefits of automation tools in Google Shopping:
Efficient management of large or complex Merchant Center accounts
Direct connection of an online store and a Merchant Center account
Automated account management
Product-driven approach – product's data updated individually and automatically whenever necessary, instead of manually updating all data with a product feed upload
Possibility to schedule data feed update
Summary
Google Shopping API makes the whole process of creating a Google Shopping campaign more straightforward and the information about products is always up to date. What's more, thanks to using Google Shopping API, the shop owner has time for improving other parts of the campaign and the business instead of manually updating the Merchant Center feed.
Start your advertising campaign with Heraldbee today!